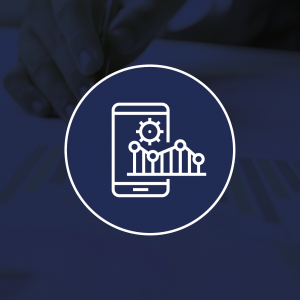 What is Dashboarding?
Businesses need to have a clear idea of how operations are going. What parts of the business are working well, what parts are not working so well. Normally most businesses will have some form of dashboard that visualises their status. Unfortunately many businesses depend on dashboards which are populated with data that is sometimes weeks or months old and is not an accurate snapshot of the business today.
3Quence helps identify the Key Process Indicators (KPIs) that are right for your business, what data is required for those KPIs and where that data can come from. This can then be used to populate the dashboards in a more timely fashion as near to real time as possible depending on the availability of the data streams.
Identify KPIs
Through discussions with the business, identify the most important KPIs that are required to give a clear view of the health of the business.
Identify DAta
Based on the required KPIs, identify the sources of the data needed, and explore ways to get that data when available.
Dashboard
Build a dashboard that is both visual and based on the most up to date data available, so that the business can make decisions using the right information.
"With the help of 3Quence we could realise savings of €91,000. Pete analysed our organisation structure, price offers and invoices to identify savings. The analysis didn't just indicate where the problems were but also provided concrete actions to be taken to realise the savings."